The River District Clubhouse can be reserved for parties and social events. Below you will see the layout of our clubhouse including dimensions.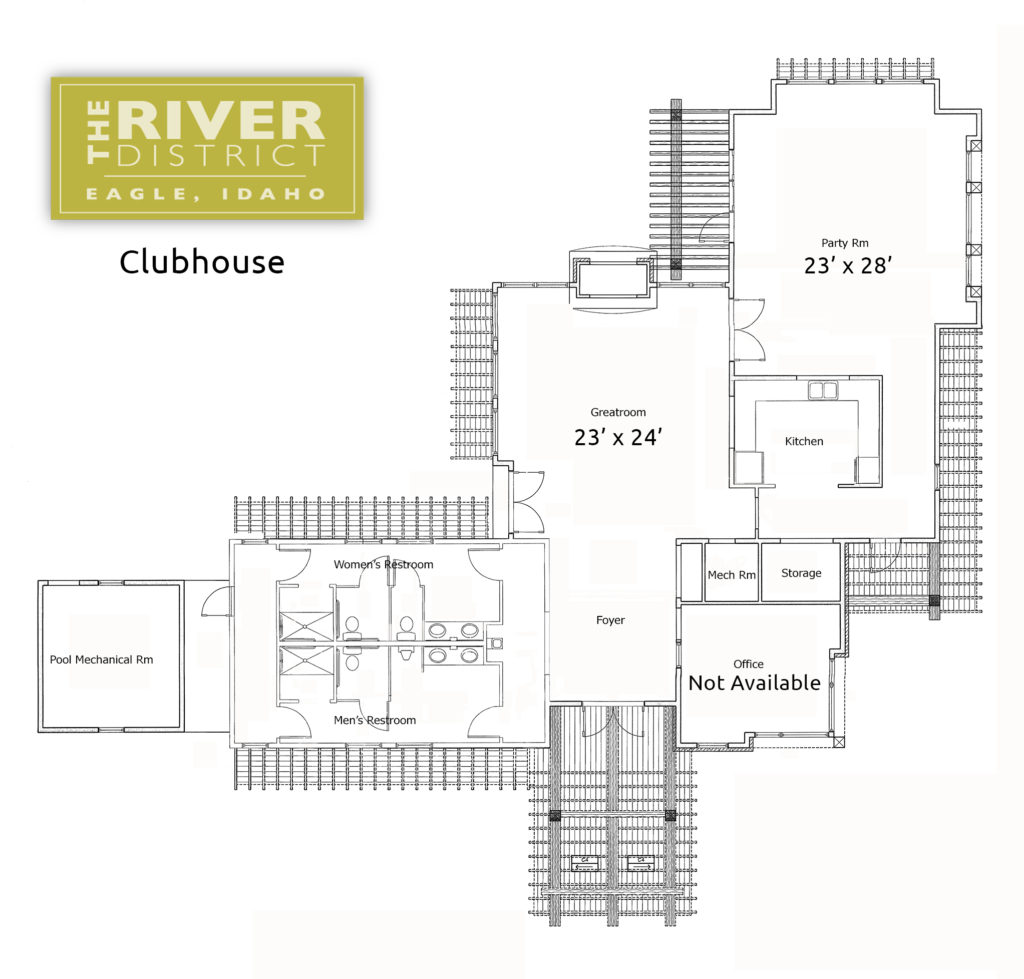 Want to download a printable copy of the clubhouse floor plan? Click here.
Features:
8 tables that each seat 8
Full Kitchen
Swimming pool access not included
No Television or Monitor
Rental rates for River District residents are as follows:
Clubhouse:
$25 inspection fee paid to Elitharp Property Management (due upon reserving the clubhouse)
Rental rates for Non River District residents are as follows:
$400 rental fee for the hours of 9 am to 10 pm
Additional extended hours are $75 per hour
$400 refundable damage deposit
Renter to provide a Certificate of Insurance (minimum amount of $500,000.00) from their homeowner policy showing The River District Homeowners Associations as an additional insured for the specific date and time of the function.  Certificate to be provided in conjunction with Renter's submittal of the Rental Use Agreement (please see agreement below for terms).
Renter must clean the clubhouse following use with renter's own supplies, or a minimum cleaning fee of $85 will be assessed and withheld from the damage deposit.
To reserve the facilities or check on scheduling availability, please contact Elitharp Property Management:
Elitharp Property Management
1540 E Iron Drive
Suite 120
Eagle, ID 83616
208-297-5846
Download the Rental Agreement below and return signed copy with appropriate fees in person to Elitharp Property Management.
Clubhouse Rental Agreement - Resident